Norma and Karen philosophize about 2006.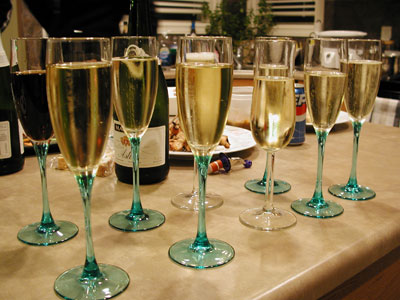 Bubbly. And a Pepsi.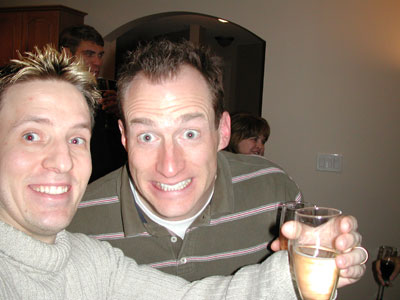 Me and Rick mug it up for the camera. We're almost twins!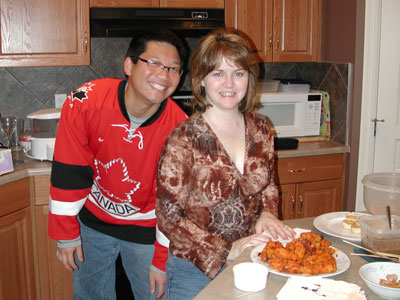 Mike and April ready for the year-end hot wing feast!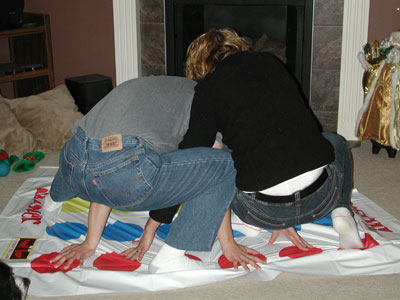 Ed gives birth during another round of "Twister." Just kidding buddy!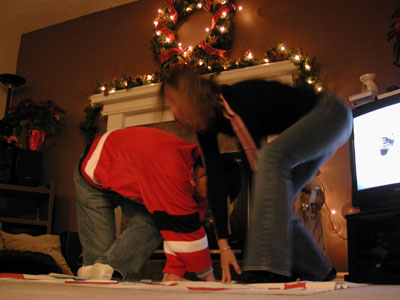 Norma, acts as a "human beat box" while Mike "B-Boy" Chow busts out some "dope" moves!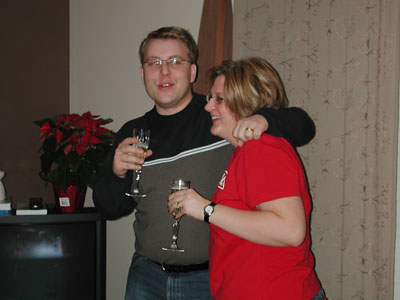 The fantastic hosts, John and Cathy Booker!
Happy New Year from Chad and April Kerychuk!
All photos © 2005 Chad Kerychuk