On the last day of 2005, I hope you all look back on the previous year with good memories. It's been fun blogging, meeting new people, and reading other's thoughts as well. Hopefully I can continue bringing you enjoyable links and stories in 2006. Thanks for all the support!
As the final post for 2005, I present some unique New Year's-themed illustrations to enjoy...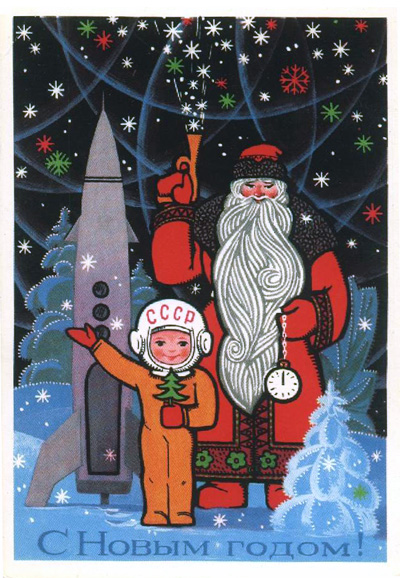 More great vintage Soviet Space-themed New Year's cards can be found
at this link
.
Be sure to check out
the other galleries
too. Link via
BoingBoing
.