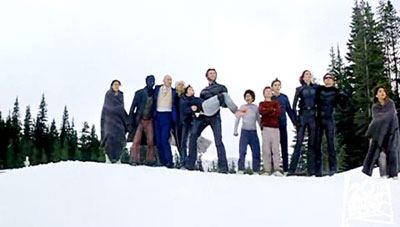 X2: X-Men United
. Partially filmed in Kananaskis, Alberta. © 2003 Twentieth Century Fox.
I've started a new blog to compliment a book I'm developing on Alberta film locations and productions.
The Alberta Movie Guide
will feature news, stories, photos, and locations from films and television series shot in the great province of Alberta.
The goals of the blog are to bring additional recognition for Alberta's skilled production community, present Alberta's incredibly diverse scenery, and showcase new, creative ideas from developed and emerging talent. I hope you'll enjoy the journey and I look forward to feedback, stories, and input from the readers.